Recommendations
There are a lot of great organizing products out there. Here are some of my favorites. I've used all of them and can recommend them with confidence. (Please note that most of these are affiliate links…I get a commission if you click on the link and make a purchase.)
Ancestry.com – If you want to research your family history this user-friendly site is a great place to start. It's full of information, including censuses, birth, death and marriage records and much more. It's a great aid in organizing your family history.
Freedom Filer — My favorite filing system, this easy-to-use and attractive filing system emphasizes ease of use. It's designed to be self-purging and maintenance free. You can purchase a kit directly from the company at the link below, or purchase the kit, along with instruction on how to use it, from me on my Paper Taming page.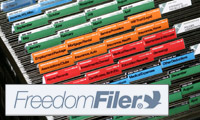 Moo — This printing company makes high-quality cards, business cards and other printed products. They're stylish, user-friendly and you can upload multiple designs and images to use within one order. (Why should all your business cards look the same as one another?)
Organized A to Z — A great site for hard-to-find organizing products. Organized A to Z has a wide selection.
Roll Over Rover Threads — This has nothing to do with organizing, but the owner of this stylish t-shirt company is a very organized person (and a close, personal friend of mine). If you love dogs and cats you owe it to yourself to check out attractive, comfortable and fair-trade pet-themed t-shirts and sweatshirts. I have a whole wardrobe of them.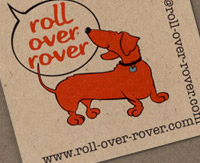 Shannon Wilkinson — My life coach and friend, Shannon's played a big part in the success of Peace of Mind Organizing. Simply put, she's helped me get past emotional barriers and figure out what I'm really after. If you're in the market for a life coach, you can't beat her.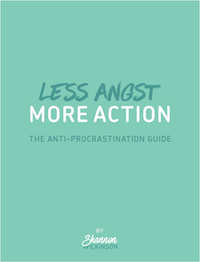 SHOTBOX — I'm really excited about this pop-up tabletop photo light studio. It allows you to take high-quality photos for blogs or for selling items online using the camera in your smartphone. And it also turns your phone into a scanner. Take shadow-free pictures with your phone without worrying about damaging delicate documents or photographs.