About Janine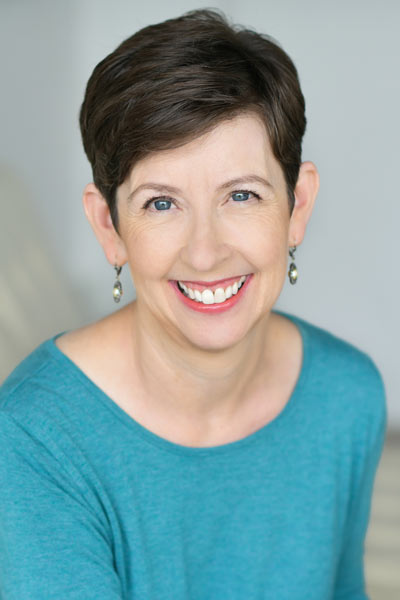 As a certified professional organizer — and a human being who cares about your heart, as well as your home — I've got two questions for you:
1. Do you feel at ease in your space?
2. Are you willing to be gentler with yourself?
Those two questions might not seem connected, but believe me — they are.
Why? Because ultimately, organizing isn't just about de-cluttering, sorting and sprucing. It's about creating freedom, ease and peace of mind.
Here's something I've noticed, after 1,000s of hours of on-the-job experience with a couple of hundred clients:
You can get a burst of peace + ease with a fabulous organization session (and yes, it feels amazing!).
But to create lasting peace of mind — the kind that truly changes your quality of life — you've got to be kind to yourself, like yourself, and trust that you're doing enough. Every day.
So, let's add a third question to the mix:
3. Are you ready to create habits that make it easy for you to like yourself?
Yes? Oh, good! That's my specialty, and my passion. I've got transformational strategies to help you feel at ease in your space — and at ease with yourself. And I'd love to share them, with you.
Want to get to know me a little better, before you invite me into your heart and home? (Of course you do!)
Here are the essential details:
Unlike many of my (incredible) peers, I am not a naturally organized person — at least, not from the outside looking in! I've worked hard to discover systems that sync with my personality, and allow me to create genuine order, not just the appearance of order.
I am highly empathetic and nearly impossible to shock. If you think your home, office, attic or garage is truly "the worst" … just try me. I promise you'll never feel shamed or judged, with me. I've had plenty of my own 'rock bottom' moments of disorganization, and I get it.
And here are the non-essential (but very fun!) details:
Before becoming a professional organizer, I was a sought-after pet writer. (That may sound strange, but it's true!) I had seven books published — some of which are still on the shelves at your local Barnes & Noble — and more than a hundred magazine and newspaper articles. If pets are part of your life, I may have a trick or two up my sleeve to help you and your furry babies co-habitate with greater ease.
I am an avid knitter — and TV watcher. Usually at the same time. And these days I'm also indulging myself in the adult coloring book craze. I love kicking back and relaxing in the evening. And I don't feel a bit guilty about it.
I am fascinated by ancestry, and a passionate genealogy researcher. I've traced my family's roots back past the Civil War, with (possible) tendrils reaching back to the Mayflower. I love making sure my ducks are in a row with my genealogy research. Organizing it is part of the fun.
I've started bringing my passion for genealogy into my organizing business, with live presentations and one-on-one services for family history buffs. I've written articles on genealogy organizing for several genealogy publications, including Family Tree Magazine, and I've hosted two webinars for Family Tree University. (Hop on my mailing list for updates — and check out my (other) website, OrganizeYourFamilyHistory.com.)
All done! What now?
You can peek at my services for clients in and around St. Louis, MO. (Psst. Want a team of experts to sweep into your home for a dramatic makeover experience? Don't miss this: Operation: Peace of Mind.)
You can hop over to my blog for hundreds of articles on creating order and ease in your home, your workspace, and your life.
You can drop me a line to say hello — or pop a question that you'd love to see me answer in a future blog post. (I'd love the inspiration!)
Thank you for visiting! Wishing you peace of mind, today and always.